Go to WordPress Dashboard > Galleries > Add New Gallery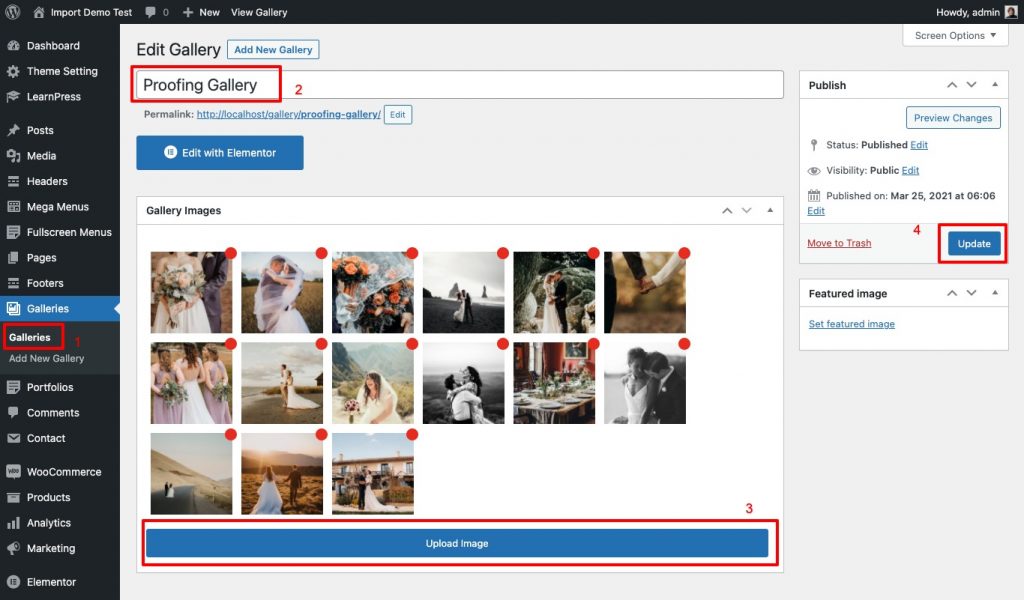 Enter gallery title and you can add images to this gallery. From gallery admin page. Click on "Upload Image".
Then select images you want to upload to this gallery. Once you finish upload each image. It will automatically attach to this gallery. You can also change image caption and description by clicking image from this page. If you want to change order of images within gallery. You can easily drag&drop image next to each one. Once you finish dragging, click "Update" to save changes.
See Customer Proofing Activity Logs.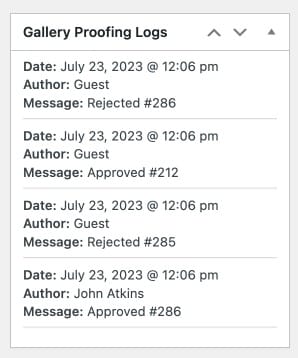 When you edit the gallery post. On the right sidebar. You will find "Gallery Proofing Log" box which you can see the proofing activity logs for this gallery.
Create proofing gallery page using Elementor

From gallery editing page. Please find "Edit with Elementor" button under gallery title. Click the button.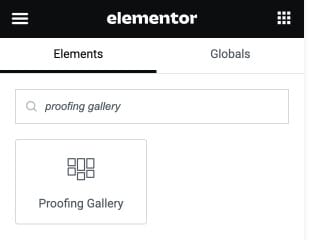 You will open a Elementor page builder. On the left sidebar. On the left sidebar search option. Search for "Proofing Gallery" widget and drag it to the right content area.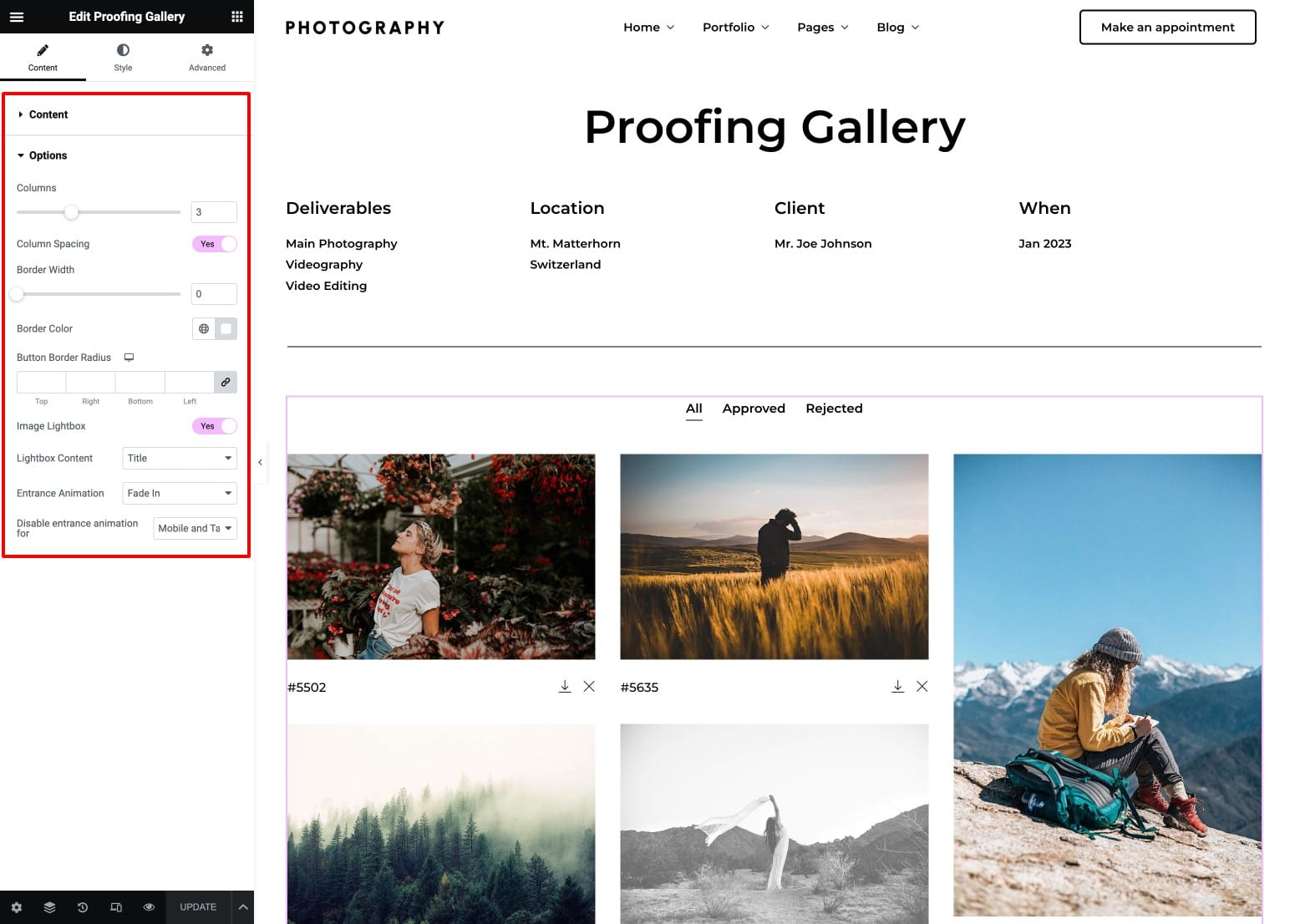 It will automatically displays the proofing gallery widget content with images within gallery. You can customise widget's options on the left sidebar.