Theme has recommended plugin which allow you to add loading indicator screen before page is fully loaded its contents.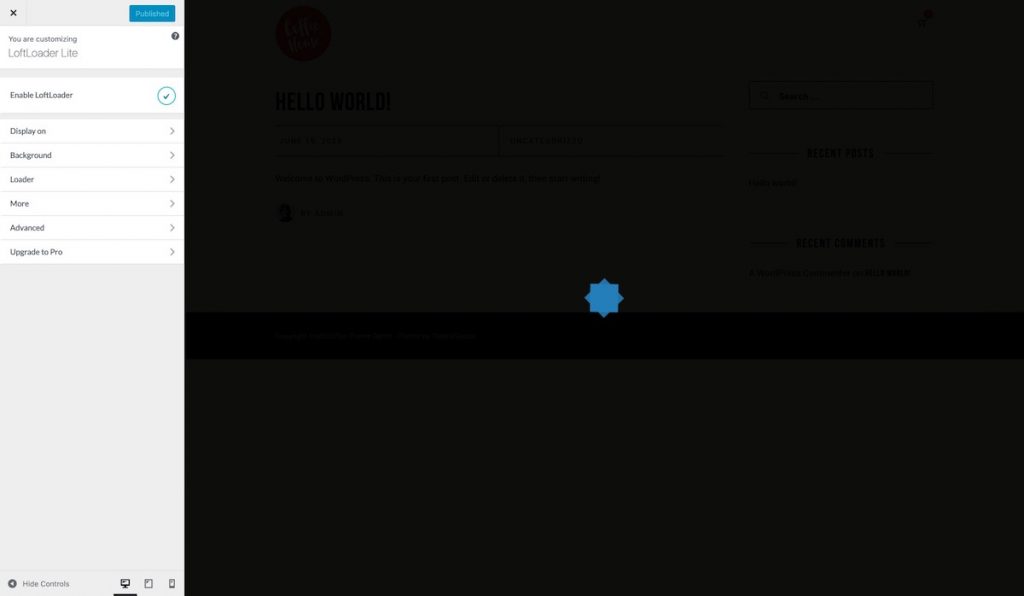 Open WordPress Dashboard.
Navigate to Settings > LoftLoader Lite
You will see main loading screen on the right and there are customisation options on the left panel.
Once you finish customising. Click on "Publish" button at the top left of page.