Loco Translate is a WordPress plugin for translating themes and plugins. It generates a PO file from the POT file then compiles it to MO file on the fly as soon as you start to translate the theme or plugin.
How to Install Loco Translate

To install the plugin go to WordPress Admin Menu > Plugins > Add New menu and search for Loco Translate to filter out the plugins list and click on the Install button to install the plugin on your WordPress installation.
After the installation is finished you need to click on the Activate button to activate Loco Translate.
How to Translate theme strings using Loco Translate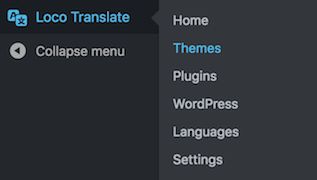 Go to WordPress Admin Menu > Loco Translate > Themes to access the main translation page of the plugin.

Select "Photography" in translation theme page and click on the New language link.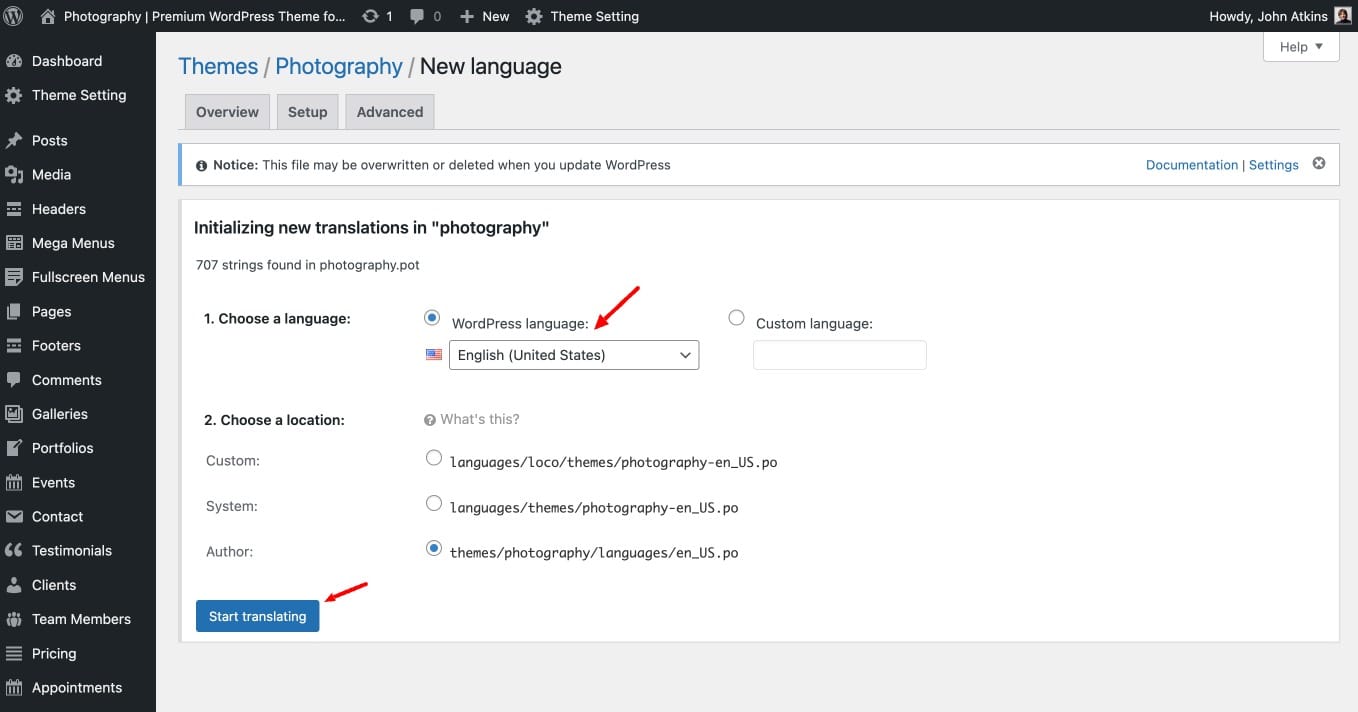 Select for example English from the dropdown menu then click on Start translating button.