First thing to create podcast content is to create a podcast post.  Here are the steps to create a podcast post.

Go to WordPress Dashboard > Podcast > Add New. Enter podcast title, content and please also make sure you upload podcast music file using "Podcast Audio" option. We recommended .mp3 file format.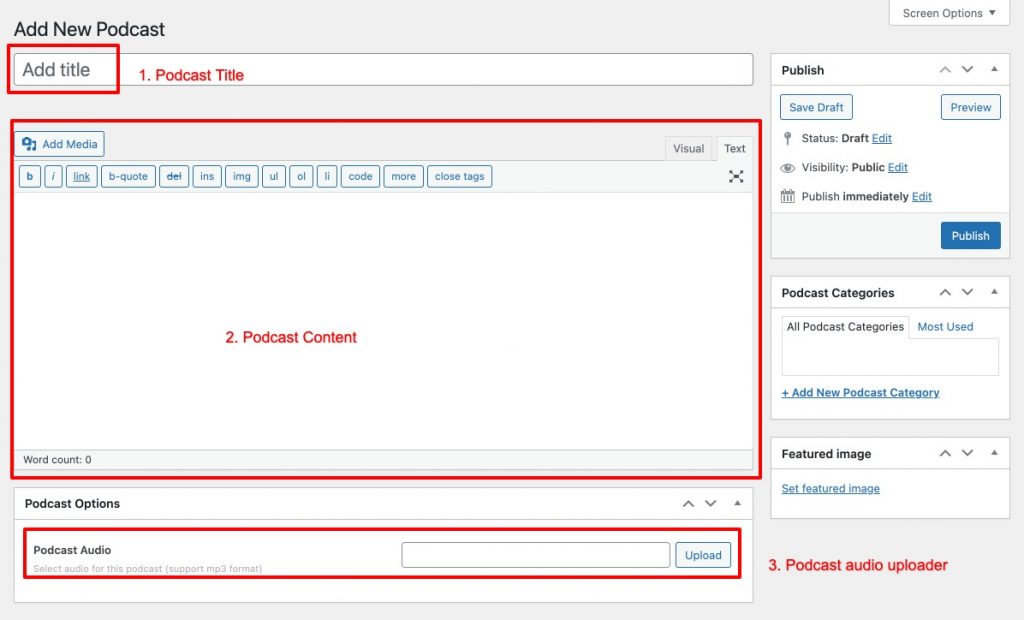 You can also assign this podcast post to podcast category using categories box on the right side. Upload post featured image using set featured box on the bottom right side. It will be used for podcast thumbnail image.
Once you finish, click Publish.
Add podcast widget to a page using Elementor

Go to WordPress Dashboard > Pages > Add New and enter page title.

Click "Edit with Elementor" button to open Elementor Page Builder.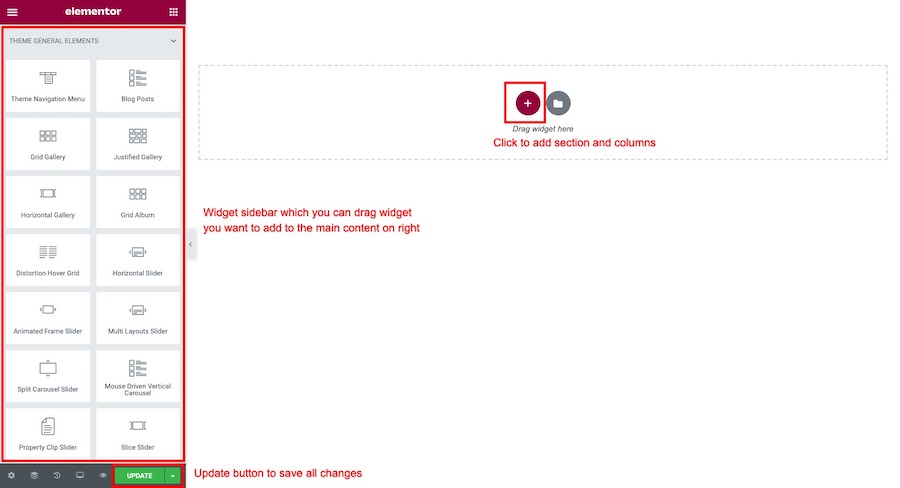 You will open a Elementor page builder. On the left sidebar.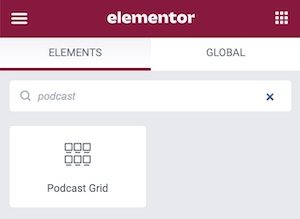 To add gallery widget. Click on search bar on the left sidebar widget box. Then type "podcast" it will shows the gallery widget.  You can drag widget you want to add to the main content area on right side.