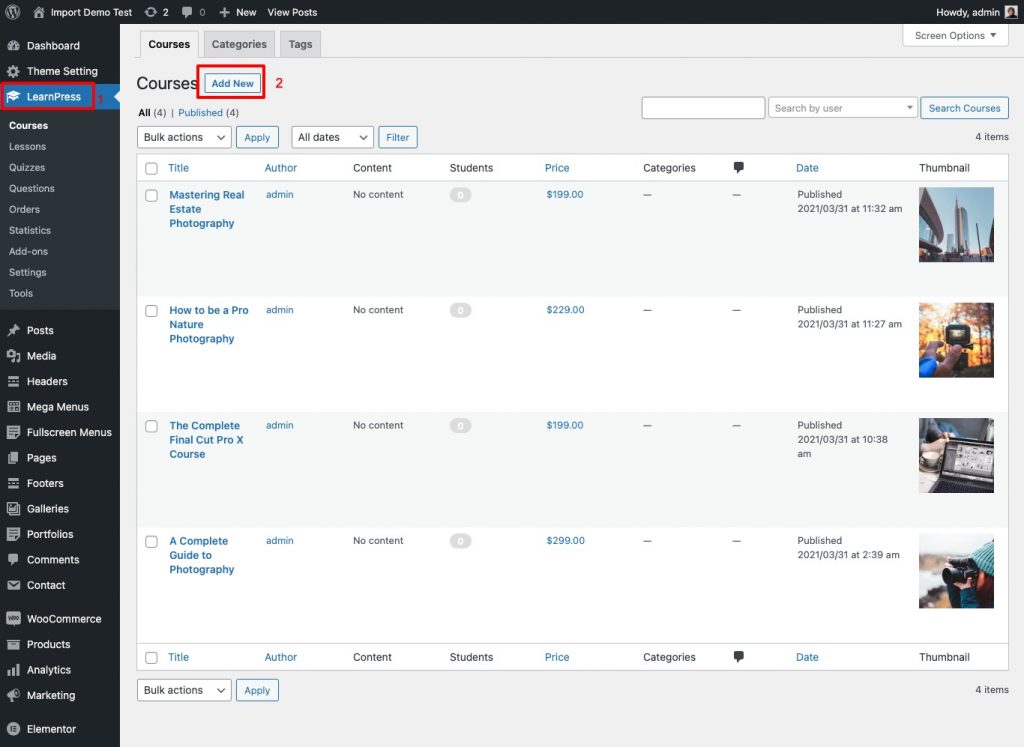 First please login to your WordPress Dashboard. Go to WordPress Dashboard > LearnPress > Courses > Add New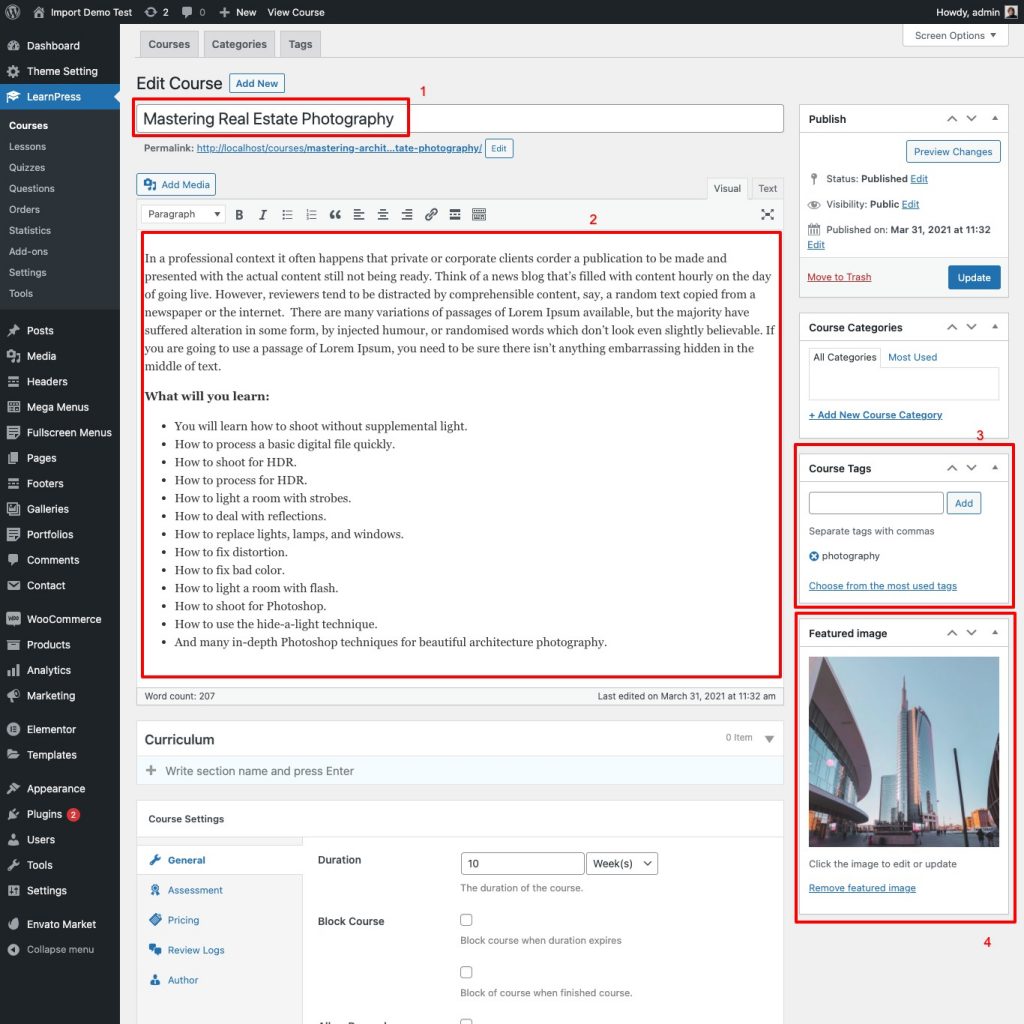 Enter course title and its content. You can use any shortcode or HTML to editing field. On the right sidebar, you can also upload course's featured image and assign tags to the course. Once you finish editing, click "Update" button.
How to add course curriculum
You will find curriculum option box under course main content area.

To create course curriculum. First you have to create section name. Next you can add lesson and quiz to each section.
Add new lesson

Enter lesson name to "Create a new lesson" field and push enter button.
Add existing lesson and quiz
Click on "Select items" button. It will open a popup which you can select lesson or quiz you want to add to this section.
Course settings and options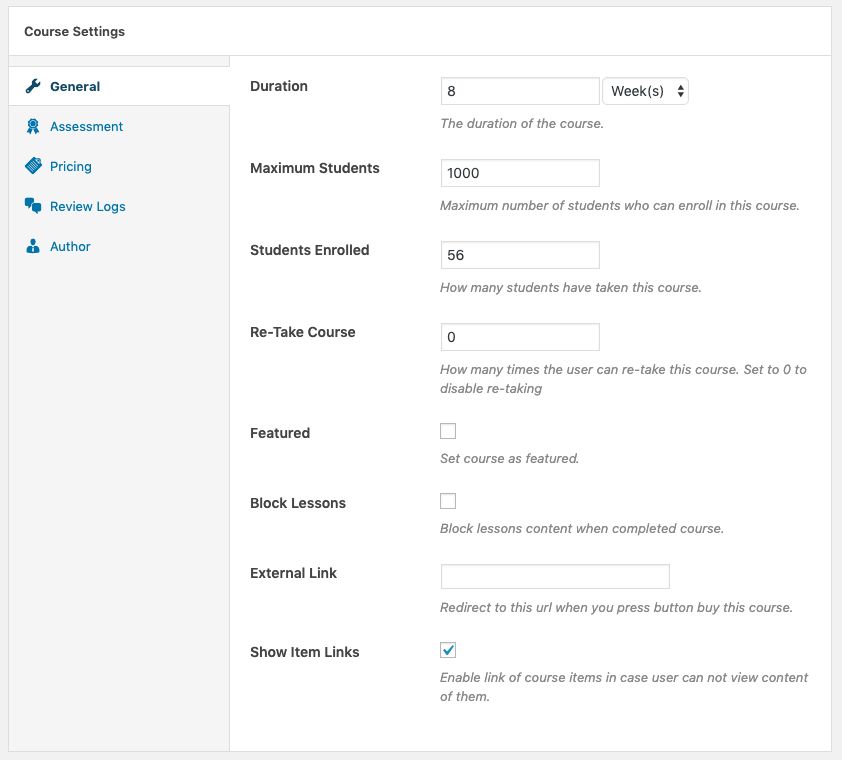 Setting course settings section. You can change course metadata here. For example duration, maximum students, assessment and pricing.
Course Options – Skill Level

Add course skill level. It will display on single course metadata bar so students know level of knowledge required in order to enroll this course.
Course Options – What you'll learn

What you'll learn option is short description information so when student move mouse over course grid section. It will displays this information.
Course Assessment: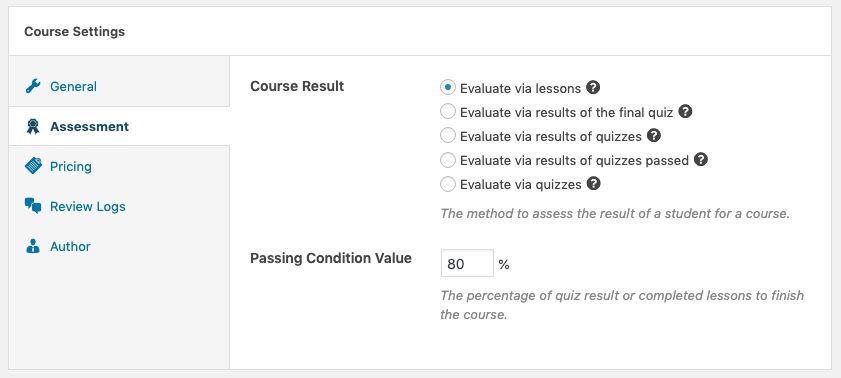 In course settings box. Click on "Assessment" tab then select how you want to evaluate this lesson.
Course Review
You can allow student to write a review and rating for course. First please make sure you install and activate required plugin "LearnPress – Course Review" from Appearance > Install Plugins first.
Course Categories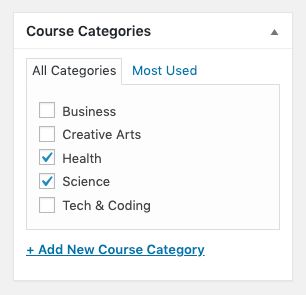 You can organise courses into multiple categories for example business, health etc. When you edit course, look at "Course Categories" sidebar on the right side and assign course to selected categories.
Course Tags & Related Courses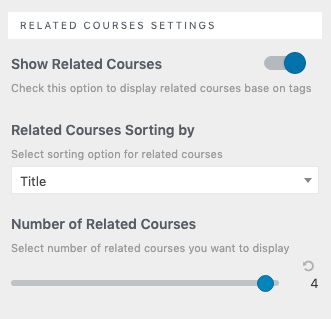 Within single course page. You can activated "Related courses" grid at the bottom of page. From Appearance > Customize > Learn Press > Single Course > Show Related Courses.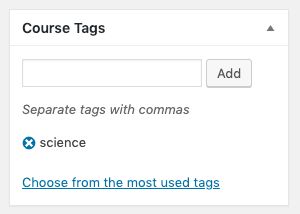 The related courses grid is using course's tags to get all related ones. So in order to displays related posts. You have to assign course tags to multiple courses.