We are using Elementor Page Builder plugin so you can use its drag&drop user interface to create your page contents. Here are detailed documention about how to use Elementor from its official page.
You can also checkout full lists of getting started documentations from here.
An Example Steps to Create a page using Elementor

Go to WordPress Dashboard > Pages > Add New and enter page title.

Click "Edit with Elementor" button to open Elementor Page Builder.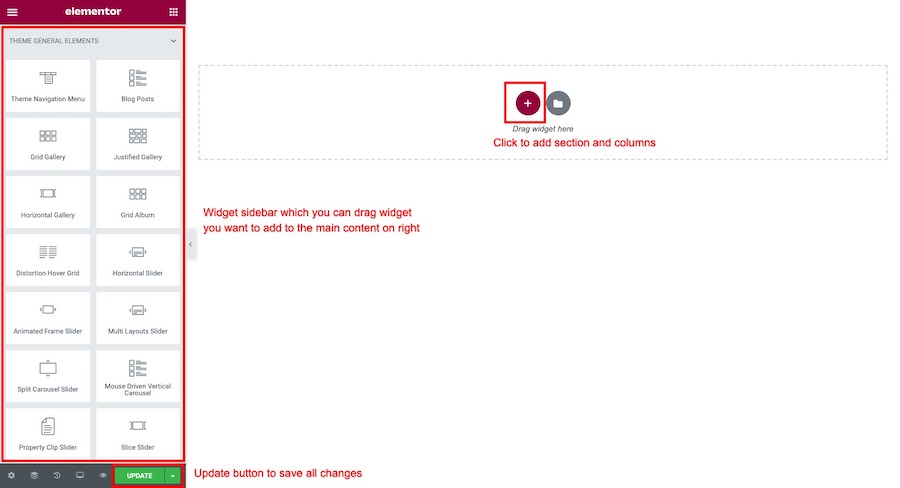 You will open a Elementor page builder. On the left sidebar. You can drag widget you want to add to the main content area on right side.
Import Single Demo Pages
First please install and activate Elementor and Grand Restaurant Theme Elements for Elementor plugins before you proceed.
Click to here to see full documentation about how to import single demo page.