Top Bar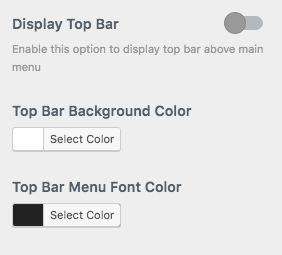 Top bar allow to display extended content ex. contact information, social icons etc. above main menu area, To enable it open Appearance > Customize > Navigation > Top Bar
If you enable "Top Bar" you can setup social media profiles you want to display via Theme Setting > Social Profiles.
There are options to change the top bar background color, font color and border color too. Simply click on the colorbox to open color picker panel. Select color you want and once finish customising, save changes.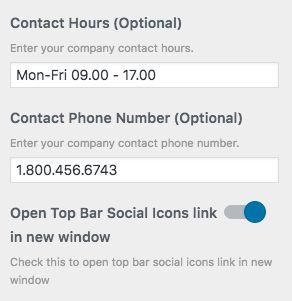 Add Top Bar Contact Information
If you enable top bar. You will have option to display contact information there. Go to Appearance > Customize > Navigation >Contact Info and fill each contact informations there.