Theme has extensive animation options which built in Elementor section advanced options. First you have to create a page using Elementor.

1. When you edit Elementor section. click on "Style" tab. You will see a list of options for Elementor section.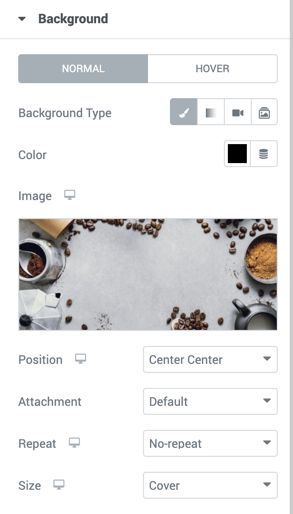 2. Select background image option and upload your image there.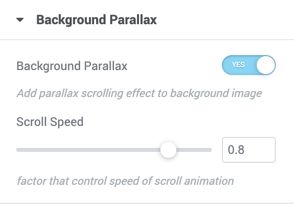 3. Open "Background Paralllax" section and activate it. You can customise scroll speed to make background image move fast/slower.