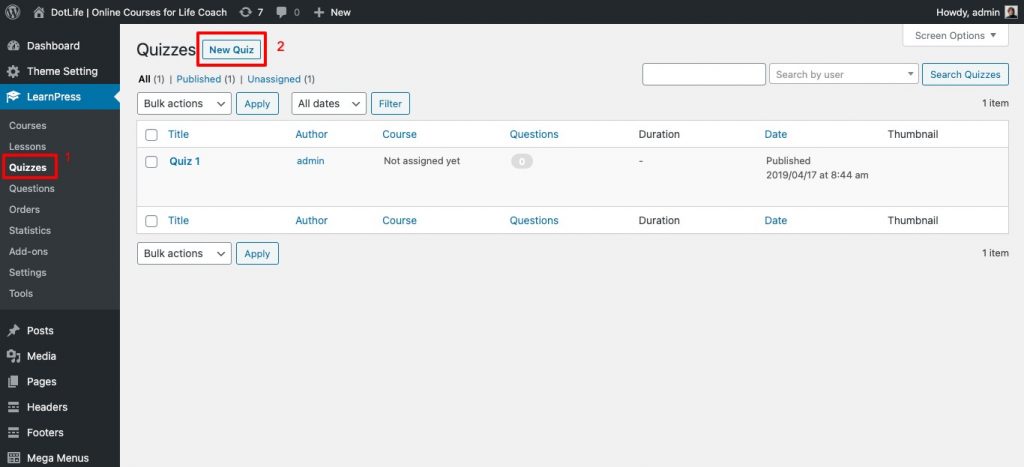 Go to WordPress Dashboard > LearnPress > Quizzes > New Quiz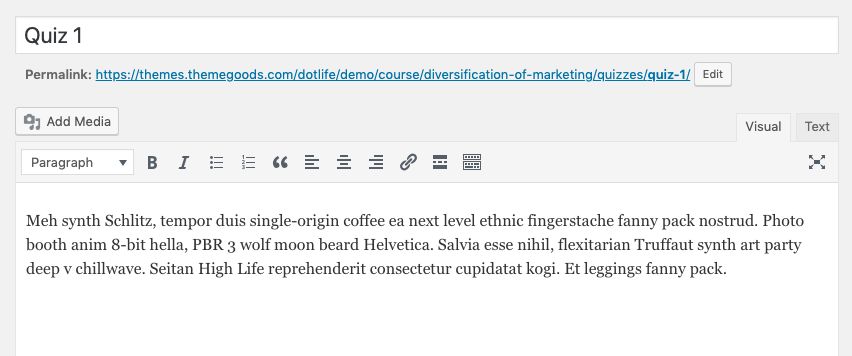 Enter quiz title and content.
Quiz settings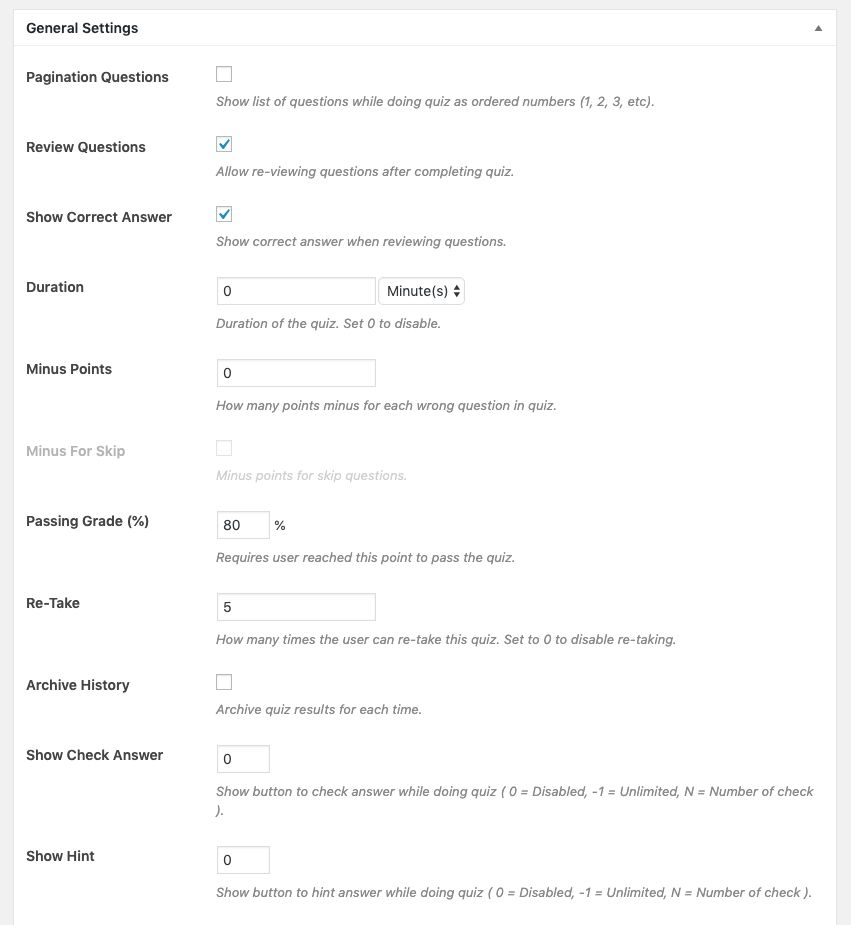 Setting quiz settings section. You can change settings for example quiz duration, passing grade etc.
Create a new question

Enter question title to "Create a new question" field and push enter button.
Add existing question
Click on "Select items" button. It will open a popup which you can select question you want to add to this quiz.
Customise questions options

There are plenty types of question but currently LearnPress supports 3 types: True or False, Single Choice and Multiple Choices question.