First please open Appearance > Customize > Session > General > Speaker Sorting.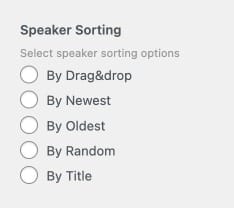 and select the sorting option you want to use from below.
By Drag & Drop – You can use WordPress default menu order option or install this plugin to use drag&drop speaker posts ordering.
By Newest – Sort speaker posts by recent published date.
By Oldest- Sort speaker posts by oldest published date.
By Random – Sort speaker posts randomly.
By Title – Sort speaker posts by speaker name.
Once you save changes to the new speaker sorting options. You have to go through each session's editing page. You will notice the order changes within session speaker options.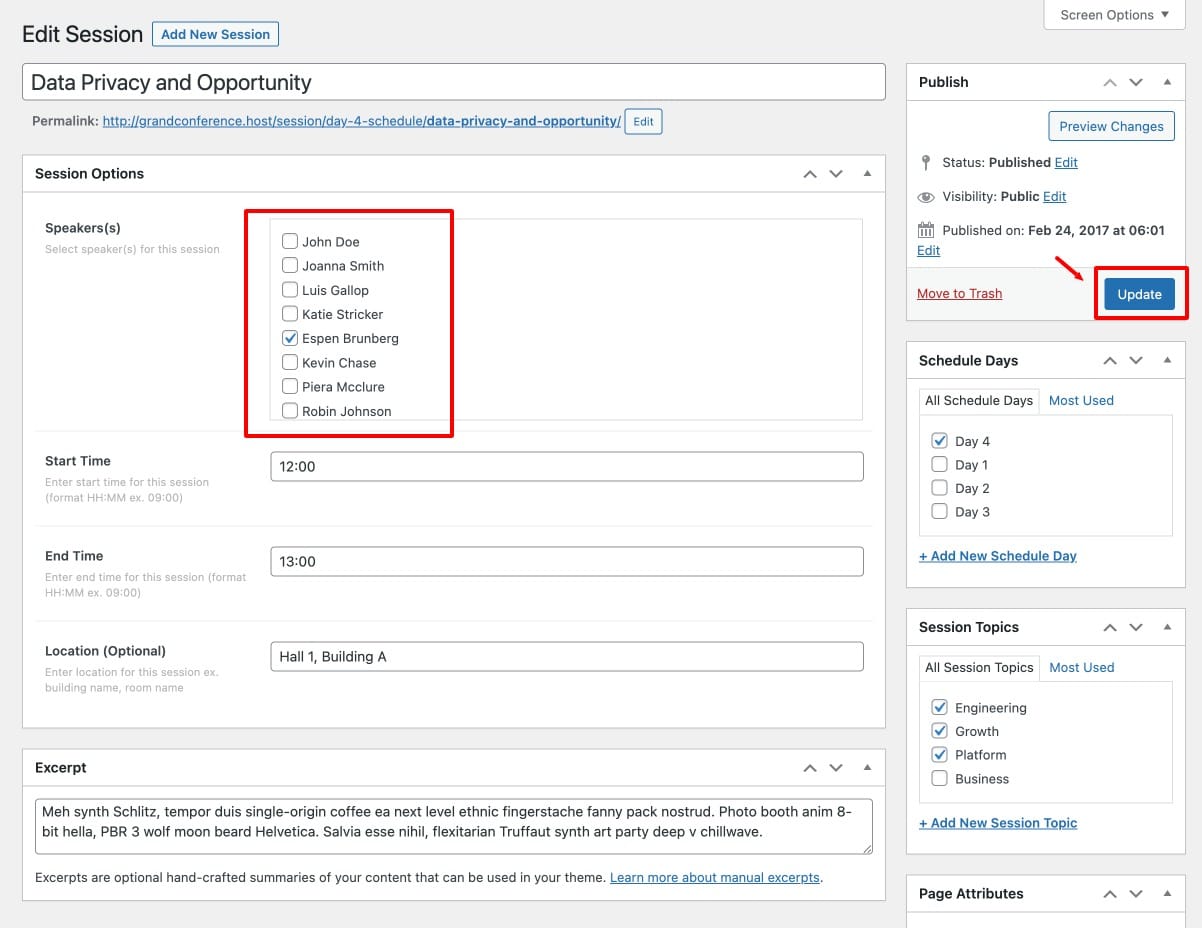 Now you have to click on the update button to apply the new sorting to session.